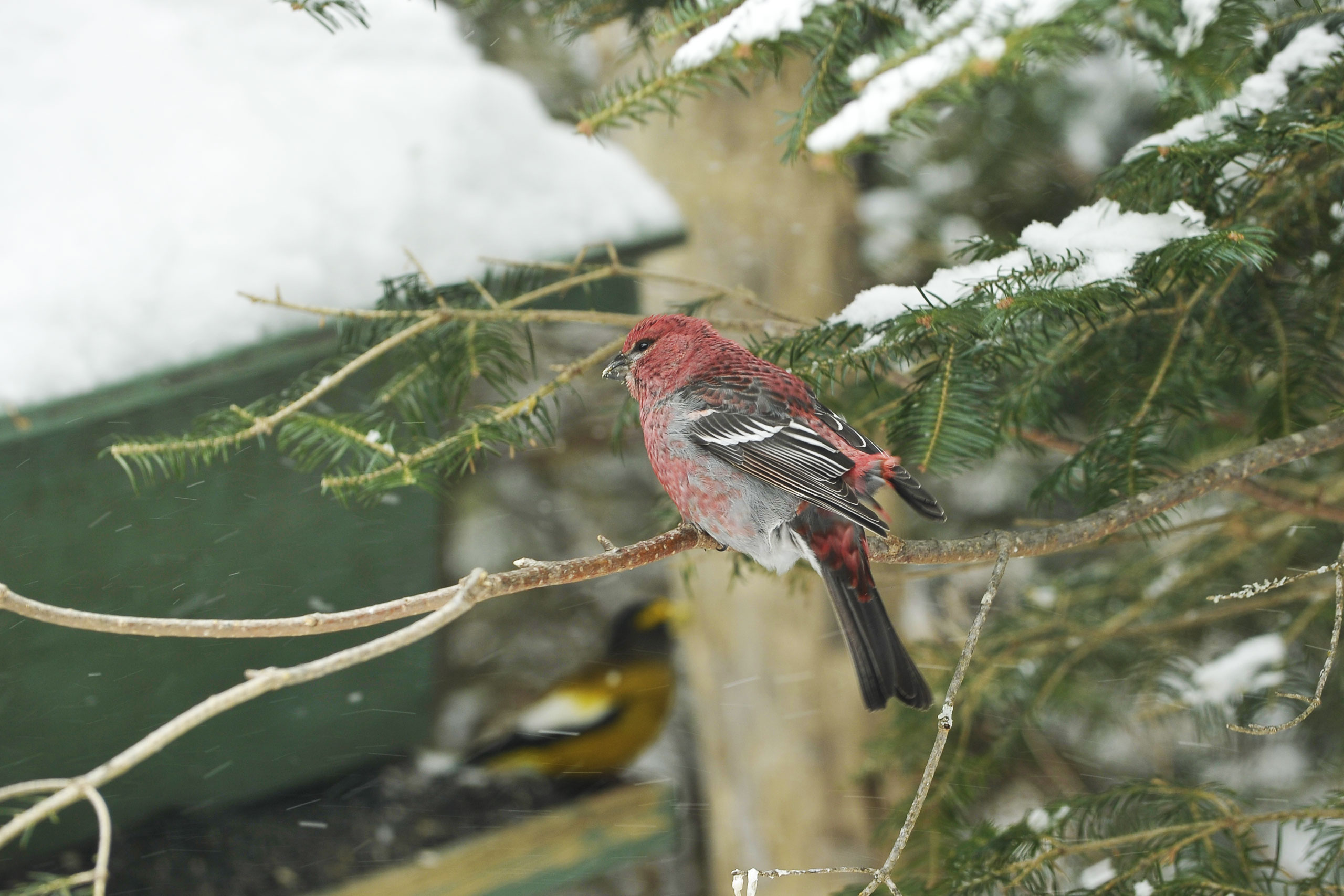 Fall programs are available from September until December and spring programs are available from late April until the end of June. Winter programs are available from January until early April. As the seasons have highly variable weather conditions, programs may not be available through the entire season or may need to be altered to accommodate the conditions of the day.
Orienteering
Grades 9-12 Phys. Ed.
Fall, Winter and Spring
Students learn how to use a compass, take a bearing and read a bearing from a map. They complete a fifteen station course in a large forested area.
GPS and Orienteering
Grade 9 Geography
Fall and Spring
In this full day program, students spend half of the day learning how to use a compass and how to read bearings from a map. They complete a fifteen station orienteering course. For the other half of the day, students are introduced to GPS technology and practice marking and following landmarks. They then apply these skills while playing a game in the forest.
Ecology
Grade 10 Science
Fall and Spring
Students will go for an interpretive hike to learn ecology terms and concepts as they relate to the boreal forest. Concepts such as primary and secondary succession, biotic and abiotic factors affecting succession and ecozones will be covered. This information is recorded in an assignment that includes definitions, explanations of concepts and sketches, and interpretations of various sites on the Kingfisher trails.
Biology
Grade 11-12 Biology
Fall and Spring
On the morning interpretive hike, students learn about ecological concepts as they relate to the boreal forest and are introduced to the identification of numerous boreal plant species and their adaptations. In their assignment, students will complete diagrams of various areas undergoing primary and secondary succession and answer questions related to the importance of plant species to humans. In the afternoon, students will participate in a plant scavenger hunt to reinforce plant knowledge and identification.
Aquatic Ecology
Grade 11C or 12U Biology
Fall and Spring
Students follow sampling procedures to collect aquatic insects from two different lake shore sites. Samples are taken to the classroom where students identify the different organisms and tally their samples. Comparisons can be made between the habitat (vegetation, bottom material, etc) and the diversity and numbers of organisms found at each location.
Canoeing
Grade 9-12 Phys Ed
Fall and Spring
After completing a classroom information session and a pool safety session, students canoe with Kingfisher instructors in small groups, learning different paddling strokes and discussing group paddling safety and techniques. In some circumstances the group may also participate in a canoe orienteering activity.
Cross-country Skiing
Grade 9-12 Phys Ed
Winter
Students obtain equipment and wax their own skis. They participate in a ski lesson and ski around our various ski trails in small groups with other students of similar experience. Generally, this activity requires a full day due to the equipment/waxing requirements.