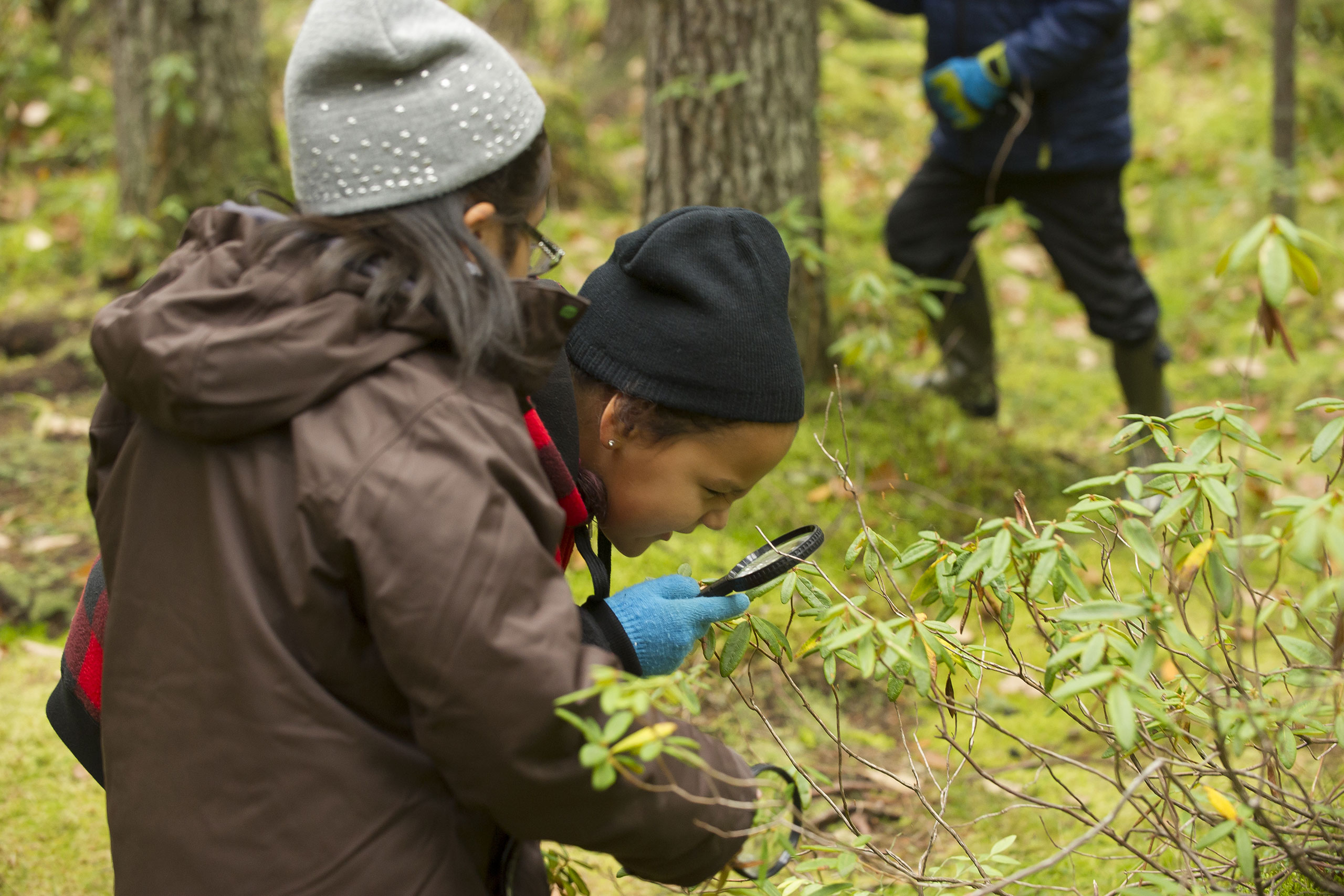 About Kingfisher Lake Outdoor Education Centre
Lakehead Public Schools has owned and operated Kingfisher Lake Outdoor Education Centre, a unique facility offering curriculum linked experiential, outdoor education, since 1970. The Centre provides a multitude of year-round opportunities to instill an awareness and appreciation for nature and the environment while enhancing classroom learning. Daytrips and Overnight excursions offer enriched learning that complements the Ontario Curriculum for all grade levels in Science, Biology, Geography, Art, and Literacy as well as Health and Physical Education.
Kingfisher Lake Outdoor Education Centre is located on the traditional and ancestral lands of the Ojibwe people of Fort William First Nation. Nestled in the boreal forest 20 km north of Thunder Bay, the Kingfisher site has a wealth of natural resources, including beautiful Kingfisher Lake, Airplane Lake and a classic example of a black spruce bog, all within close proximity to the centre. Hiking and ski trails wind through wetland areas, poplar and birch highlands, and rocky outcrops, giving the visitor a well-rounded boreal forest experience.
Arrival
Students transported by bus will arrive at the Kingfisher Parking lot. A 500m walk from the parking lot brings students to the site. Volunteers, or people requiring alternative transportation can drive into the site. Please drive slowly as students are working and playing in the vicinity of the road.
Facilities
The Kingfisher site includes a collection of classrooms and meeting areas, a kitchen building, sleeping cabins, and a washroom facility. There are no showers. There is a gravel driveway of approximately 500 m that leads to the Kingfisher facility from the school bus parking lot. There is no road access to the sleeping cabins. Students and visitors must carry their belongings a short distance to these cabins.
The camp is designed to accommodate school children attending day trips and overnight programs. Consequently, the buildings and furnishings are rustic and simple. All buildings are electrically heated and have overhead lighting. There is an electrical outlet in each cabin. Washroom building and kitchen/science building are the only buildings with running water. Both the washroom and kitchen have designated drinking taps.